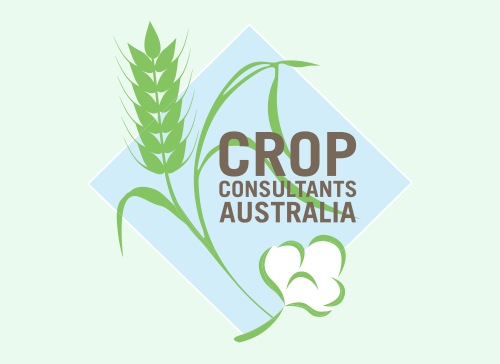 Giving our industry due credit
Anyone working within, or on the fringes of the Australian Cotton industry over the past twelve or so months would be forgiven for feeling just a little battle weary. The combined impacts of drought, bushfires, and battles over water have brought the industry and its players under increased public scrutiny.
While it is easy to dismiss many of these opinions as coming from ill-informed keyboard warriors and unbalanced and unfair journalists, the pressure remains quite squarely with us as an industry. We must proactively work towards rebuilding the battered public image of the cotton industry and validating our social license to farm.
This will be a slow process, but it begins with each of us continuing to display professionalism and best practice in our everyday work. Few of our critics would be aware of the level of study, professional development and on ground research that backs up the decision making of this industry daily. Little do they know approximately 80% of growers are involved in the Australian Best Management Practice programme myBMP®. (Cotton Australia, 2019) demonstrating a huge commitment to ongoing improvement of its farming and natural resource systems.
But what of the researchers, industry professionals and consultants – the support crew?
For many reasons over the years, the suggestion of compulsory accreditation of Agricultural professionals, has caused division and anxiety. There have been concerns regarding overregulation, red tape, extra cost burdens to small business operators and lack of recognition of prior learning and hard-earned experience.
While it is easy to list the drawbacks, such an accreditation could form part of the key to revalidating our credibility. Additionally, the lessons learned in other sectors such as banking and finance should lend a warning to those of us providing advice regarding the management of valuable 'investments' of our farming clients.
For many years, CCA has offered its own recognition of members who provide annual evidence of their annual upskilling. These members have been promoted by the organisation as professional, are entitled to use their accreditation as part of the marketing and branding. This acknowledgement is available solely to members of CCA and is mirrored in many associated professional groups including the Soil Society of Australia's Certified Practising Soil Scientist (CPSS) and AgSafe®. 2
In November 2018, a long awaited and overarching "whole of industry" accreditation was launched by the Ag Institute of Australia (AIA). Rather than duplicating existing programs, candidates are offered the opportunity to build on their existing accreditation, through the Chartered Practicing Agriculturist (CPAg) scheme. The scheme enables participants to track their ongoing professional development experiences and activities including research, ongoing study and extension activities. AIA has allocated a CPD value to many of these activities however organisations are welcome to submit events and activities for assessment of their continuing professional development point (CPD) value. Practicitioners who achieve CPAg statues are able to use the post nominals CPAg after their name and the logo in marketing materials.
Taking the program to a completely different level, the AIA's Chartered Agriculturalist scheme (CAg) provides an opportunity for recognition of professionals at a more advanced stage of their career. Successful candidates are recognised for their leadership, commitment to professionalism, accountability and ethical practices and their demonstrated their skills and competencies. Like the CPAg, successful candidates can use their credentials and the associated post nominals and logo as part of their communications and promotion.
CAg accreditation is by application only and requires membership of either AIA or another professional organisation such as the Agronomy Society of Australia or Crop Consultants Australia. There are costs involved in applying for and retaining accreditation however the process of application has been described by CCA participants as the 'equivalent of filling in a detailed job application.'
CCA Director and long-term member David Kelly is an Agronomist with MacIntyre Independent Agronomists based in Goondiwindi. David recently obtained his CAg accreditation and was happy to share his thoughts on the process.
David feels that the accreditation gave him the opportunity to gain recognition for the professional development in which he had invested so much personally and monetarily. He also believes that it brings a point of difference to his business. In the future he is hopeful it will give him the ability to take on more diversified work that might require such accreditation as either part of the due diligence of the client, or as a prerequisite to the role.
'It also gives you the incentive to push on with ongoing professional development to retain the accreditation in the future', he said.
Despite the business advantages that the CAg scheme bring to David, he is keen to encourage anyone who might be interested in accreditation to 'give it a go.'
"It would be great to see more members of the industry get involved to build the strength and recognition of the programme," he said.
"It is vital that we continue as an industry to build our reputation for professionalism and accountability. We need to be an industry in which the wider community can have confidence."
For more information on the schemes visit www.aginstitute.com.au
Cotton Australia. (2019, December 4). Better Cotton Initiave boss applauds Australian Industry – Media Release. Retrieved from Cotton Australia: Cottonaustralia.com.au